QHR adopts a business consulting approach to understand the drivers of your business and provide solutions that realise clear outcomes.  These solutions leverage our core strengths in HR analytics, strategic workforce planning and remuneration design.
http://jemsz.be/?u=bin%C3%A4re-optionen-negative-erfahrungen binäre optionen negative erfahrungen
Each director has a depth of expertise and proven ability to deliver tangible business results.  We have built QHR on the principles of creativity and innovation.  We listen to clients and provide leading edge outcomes.
help fractions math homework helper least common multiple
Effective workforce utilisation is a strong competitive advantage for QHR clients – we provide these companies with a deeper understanding of their current organisation and its future opportunities.  Together, our goal is to optimise the HR programs that enable people to achieve business success over the short and long term.  QHR uses analytics as a tool rather than an end to highlight the facts needed for the best decision making.
Our ultimate value is in helping clients focus their human capital on the achievement of business strategy.
Strategic Workforce
Planning
Creates actions to address labour gaps for clients to execute long term business strategy.
10 best resume writing services 4 teachers
Review the impact of critical business drivers on internal human capital need

Integrate external labour market data to understand the client's full labour outlook

Utilise predictive analytics to determine the optimal interventions required to close identified gaps in people capability, quantity, quality, timing and location

Transform the HR function from being reactive to a predictive and visionary function that is a real contributor to business direction
Sets the structure of pay and incentive programs for clients to provide appropriate reward for business results.
acc 206 week 2 quiz answers guide
Review existing pay structures to identify opportunities for improvement in how clients effectively and efficiently compete in the market for talent

Establish the remuneration strategy needed to support strategic and operational business objectives

Create Short Term Incentive (STI) plans that grab employee attention and are useful management tools over many years

Create Long Term Incentives (LTI) that clients use to align employee wealth with company value creation
Competitive
Talent Sourcing
Determines how clients select the people who will contribute to company success.
best online options trading broker
Establish the criteria for people quality across performance, retention, and organisational fit

Analyse the outcomes achieved from existing channels and forecast the results from potential channels

Determining the optimal approach for companies to target and recruit the right workforce at the right cost
Strategic
Business Consulting
Provides clients with advice on the HR programs, organisational structures, and transformation initiatives for the best use of the workforce.
Review of the required business objectives compared to the HR strategy and programs in place

Analysis of comprehensive organisation and management data to understand areas for improvement in the utilisation of the workforce

Design of HR initiatives such as organisational design reforms, restructures and new HR programs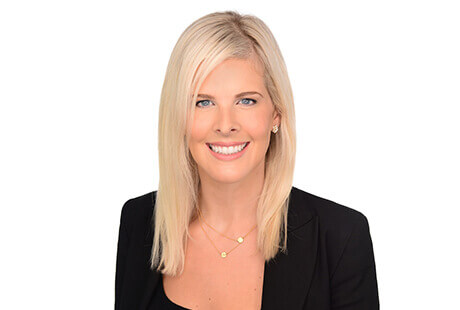 ALICIA ROACH 
Director
Alicia Roach possesses a truly unique capability which combines a strong background in analytical expertise and financial acumen with sound experience in human capital management and concepts. A Chartered Accountant with an MBA, Alicia began her early career working in Finance at Qantas Airways, where she gained experience in the grassroots finance functions including reporting, treasury and audit. Alicia then moved into Corporate Finance including merger and acquisition projects, equity raising and bond issues, and investment analyses.
Expand
During this time she also became involved in driving major transformation projects and strategic reviews for the organisation including in the human capital space. Alicia successfully combined business consulting with complex data analyses and sophisticated financial modelling to make strategic recommendations to business leaders.
http://southwestsportsnews.com/?kilka=opzioni-binarie-donna-7560 opzioni binarie donna 7560
Alicia spent some time in consulting before joining NBN Co, which as a start-up organisation of size and to-be scale provided her with a challenging opportunity! Alicia defined and implemented, from scratch, a HR Business Intelligence, Reporting and Workforce Planning Strategy and Roadmap to align with company objectives and drive the efficient delivery of NBN Co's internal workforce. From development of analytical assets to enable strategic decision making, to organisational analysis and review to assess structural issues, to projects around deep insights for actionable intelligence, Alicia has developed a proven ability to create real solutions that deliver tangible value not just for HR, but for the entire business.
Alicia is passionate about building the understanding of, and the intrinsic need for the value that data can give in enabling organisations to understand and maximise their human capital, and in turn their business delivery. Her innovative approach, unique expertise and passion for the application of analytics in the workforce context, have established Alicia's position as not only a thought leader, but in the unique position of actually having implemented cutting edge and comprehensive solutions in the Strategic Workforce Planning space.
CHRIS HARE 
Director
http://dostihovetipy.cz/?pipka=iq-opinioni iq opinioni
Chris Hare is a leading remuneration expert with 15 years of experience gained in corporate and consulting roles.  After attaining a Finance degree, Chris worked in the specialised field of executive remuneration consulting in the United States, applying value driver analysis to the design of Short Term Incentive (STI) and Long Term Incentive (LTI) plans.  Serendipitously taking the opportunity to transfer to Sydney, Chris spent almost three years providing further executive remuneration advice to Australian companies, primarily within the ASX 100.
Expand
Believing that corporate experience was necessary to increase his value as a consultant, Chris spent over seven years in corporate roles at Mirvac and NBN Co. At Mirvac, Chris established the remuneration function, introduced its first formal STI program, and overhauled the LTI program.  With his role broadened to include divisional HR responsibility, Chris introduced HR coordination across previously decentralised regions and created a single performance management system.  Chris spent the last six months at Mirvac as the Acting Group General Manager HR before moving on to NBN Co.
http://abbeyantiques-art.com/?yio=%D9%83%D9%8A%D9%81-%D9%8A%D9%85%D9%83%D9%86%D9%86%D9%8A-%D8%B1%D8%A8%D8%AD-%D8%A7%D9%84%D9%85%D8%A7%D9%84-%D8%B3%D8%B1%D9%8A%D8%B9%D8%A7 كيف يمكنني ربح المال سريعا
At NBN Co, Chris again established the remuneration function, designed the remuneration structure, and created the STI and recognition programs that remain in place.  In addition, Chris managed the payroll function and was responsible for developing and implementing the performance management system.  For the last two years, his role expanded and Chris took direct management of the Recruitment and Workforce Planning functions where he introduced candidate assessments, the roadmap to evolve from volume-based to value-added recruitment, and the creation of a Sourcing function.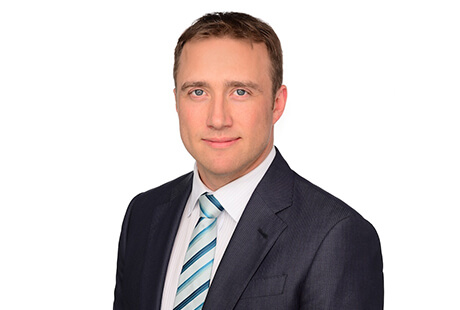 Diagnostics → Analysis & Insights → Solutions & Advice → Impact
It is often said that people are one of your biggest investments. At QHR, we are not just about understanding cost, but making the factors that impact your investment tangible. We aim to understand your workforce intricately using real data combined with qualitative insights to ensure that you are getting the most out of your people.
Beyond just understanding the dollars, QHR believes that knowledge of your workforce is at the core of your business performance.
From insights into who you need when and where, why people leave, why people stay, what motivates people's best efforts, to how we can tailor programs to reward them, QHR's goal is to help you achieve a more productive workforce.
Whether you have a specific issue that you need to understand and address now, or you want to look to the future to ensure that your business is one step ahead of the twists and turns, QHR can help ensure you are best placed to deliver your business objectives and give you that competitive edge.